This is one of my favorite spring trends: "the preppy look", meaning boyish, clean-cut, collegiate-inspired style.
There is something very sexy about a girl dressed in clothes meant for boys. A two piece suit with tailored shorts is the key piece. Pair it with a crisp shirt, a loose t-shirt or tank top. Choose a classic palette with neutrals like white, black, grey, beige and shades of brown and add girl power by wearing ski high platforms (skip the loafers even if they are a preppy typical).
The mannish vest can replace the blazer, you can opt for a more relaxed look with looser clothes but I rather go with a more elegant outfit, as seen in Ralph Lauren collection- I specially love those cool white and black hats.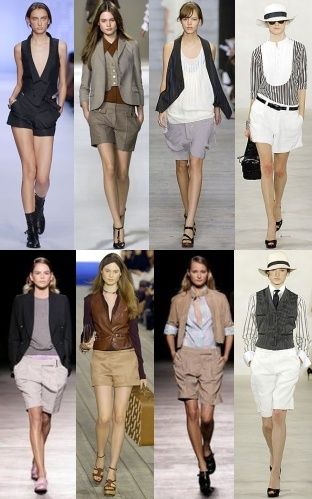 Tailored preppy chic