The military look is still in trend and gets updated by mixing it with lingerie pieces, states this photo shoot featured in the February 2008 issue of Elle Romania. Lace, tulle, precious appliqué make a stylish team with "army" clothes. February 2008 issue of Elle Magazine (Romanian Edition) features "Frontal Assault" fashion shoot, a style report over military trend done by fashion editor Marian Palie.
Military look stays in fashion but, this time, army clothes are mixed with delicate lingerie pieces. Tough leather, metal and wool looks incredibly chic put against lace, tulle and silk. Model: Madalina Pavel. Photos by Jesus Alonso.
Wool blazer Stefanel, lace and Swarovski crystals bra by I.D. Sarrieri, Carmen Secareanu neoprene shorts.
Vintage metal casket, treated cotton overall from MaxMara.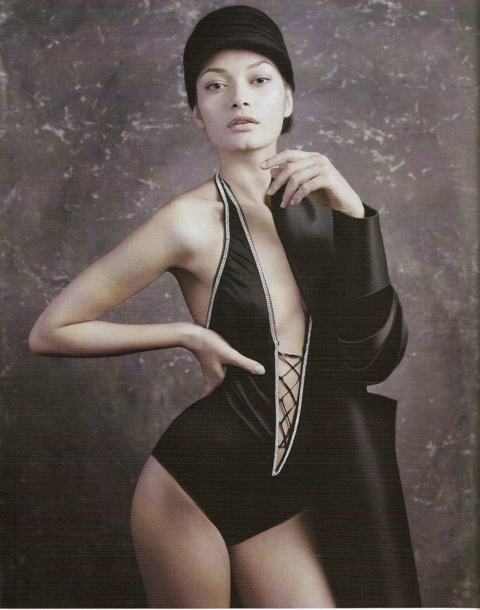 Irina Schrotter wool cap, I.D. Sarrieri silk and Swarovski crystal body suit and neoprene trench by Carmen Secareanu.
Vintage casket and I.D. Sarrieri lace chemisette.
Vintage astrakhan hat, Carmen Secareanu jacket.
Vintage casket, I.D. Sarrieri chemisette.
La Perla lace corset, treated cotton trousers by Stefanel and vintage leather belt.
Vintage cap, I.D. Sarrieri tulle negligee and Stefanel camouflage printed skirt.
Older:
Submitted by
hautfashion
on Thu, 02/15/2018 - 08:29
---