This print ad for ZU Shoes is, despite beliefs, targeted towards women not to men. I say this because I found it very disapproved by…men.
The concept of "femme fatale" is so common in fashion advertising, whether it's clothes, accessories or fragrances. I don't think it's such a great print either but it s not the worst ever. As long as women think is logic and they buy it, then this ad has done its job.
I mean what woman wouldn't want to look gorgeous and have a crowd of stunning men dieing for her? And if those shoes make her look dazzling, well…it's quite a simple concept. Anyway, the city background is better than the Windows-like country one.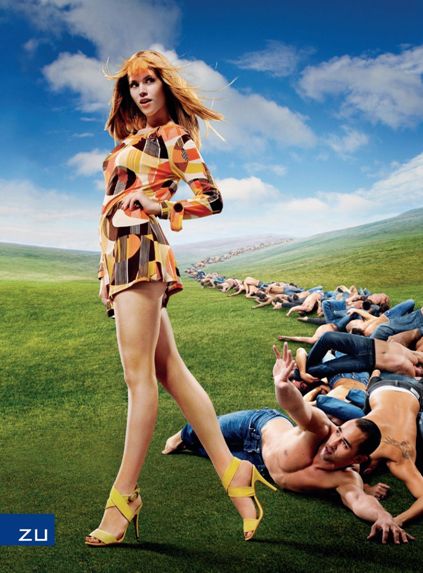 ZU Shoes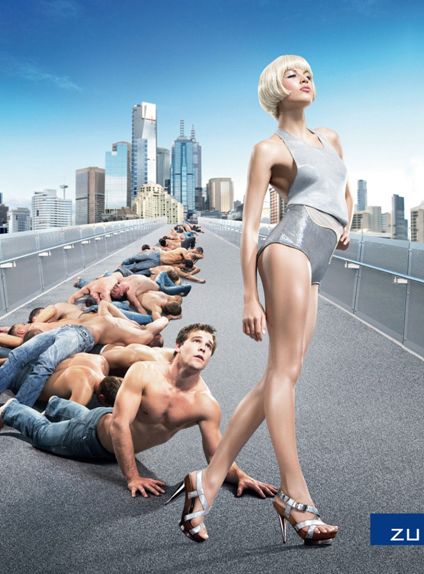 ZU Shoes ZU Shoes: Trail of Destruction
Advertising Agency: 303 Group, Perth, Australia
Creative Director: Lindsay Medalia
Art Director: Richard Berney
Photographer: Juliet Taylor, LOOK production
Stylist: Sara Francis, LOOK production
Retoucher: Greg Ross, momentum
Published: August 2007