The Adidas-like leggings at Marni were the first sign of a new sporty yet glamorous look.
Sporty Glam Look
Like everything in fashion right now, there has to be a little bit of glamour. This season fashion designers, well at least many of them, gave their collections a sporty direction, mixing loose simple shapes with hi-tech fabrics, the result being a modern casual theme yet very stylish.
Style features: parka dresses, short baseball jackets, t-shirt dresses, hoodies, logo-jackets, polo shirts, jogging pants, all made from deluxe fabrics that create a polished look; everything with strings and zippers and chic chromatic combinations that balance white, grey, navy or nude with flashes of neon.
Stay away, though, from the quirky looking high heel sneakers and sweat suits.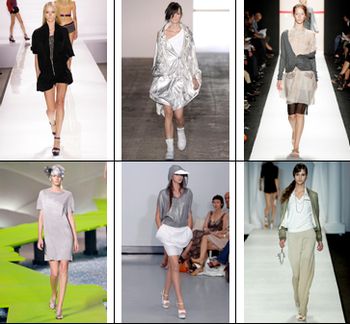 Sporty Glam Look